A Study About The Role of Cronyism Perceptions of Tourism Employees upon Their Career Plateu
Anahtar Kelimeler:
Cronyism- Career plateau- Tourism enterprises
Özet
Purpose – This study was conducted tries to reveal if cronyism is a problem in tourism sector just like in others, or not. For this reason, the main purpose of this study is to measure the tourism employees' cronyism perceptions and their career plateau experience arising from cronyism. Design/methodology/approach – This study was conducted with qualitative research methods and designed with exploratory research pattern. Interviews were made with 23 employees who work in different tourism enterprises. During the interviews, eight questions were asked to the participants and the answers were analyzed by content analysis. Findings – As a result, it was revealed that tourism employees were aware of cronyism in their companies, and cronyism mostly showed itself in promotion, salary increase and workload distribution. Because of the cronyism seen in promotions, employees emphasized that they began to feel distrust and did not see a future for themselves in their companies. This result shows that the cronyism experienced in tourism enterprises also causes the employees to experience a career plateau. In addition to all these results, this research is also important in that it is the first study in the literature to establish a direct relationship between cronyism and career plateau in the tourism sector. Discussion – Regardless of the sector, employees think that when they are faced with cronyism, they cannot be promoted and plan their careers as they are just because of cronyism. All of this result with cynical behaviors and being alienated to the companies and the sector itself.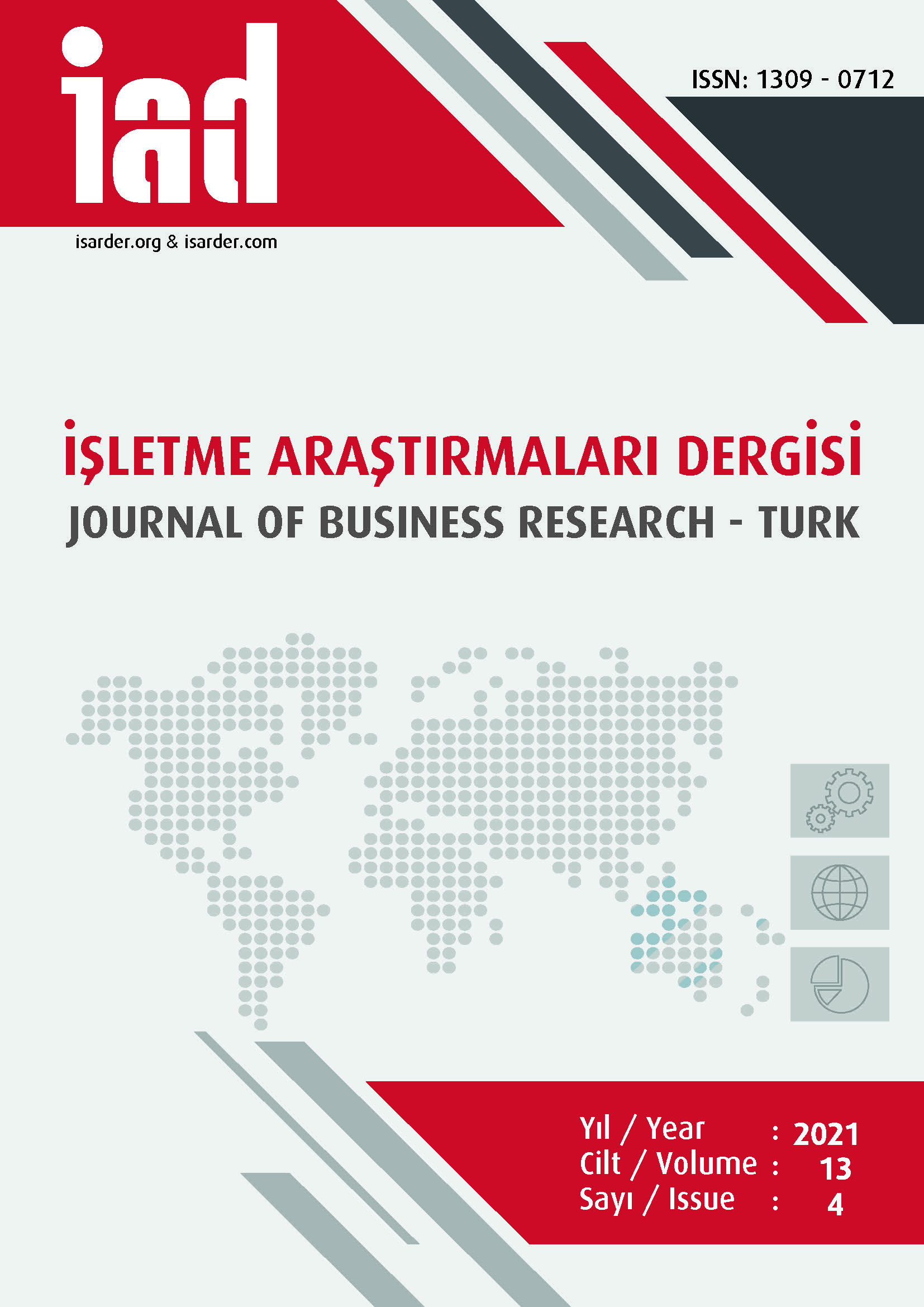 İndir
Nasıl Atıf Yapılır
Yavuz Aksakal, N., & Ulucan, E. (2021). A Study About The Role of Cronyism Perceptions of Tourism Employees upon Their Career Plateu. İşletme Araştırmaları Dergisi, 13(4), 3164–3180. https://doi.org/10.20491/isarder.2021.1315
Lisans
Bu çalışma Creative Commons Attribution-NoDerivatives 4.0 International License ile lisanslanmıştır.